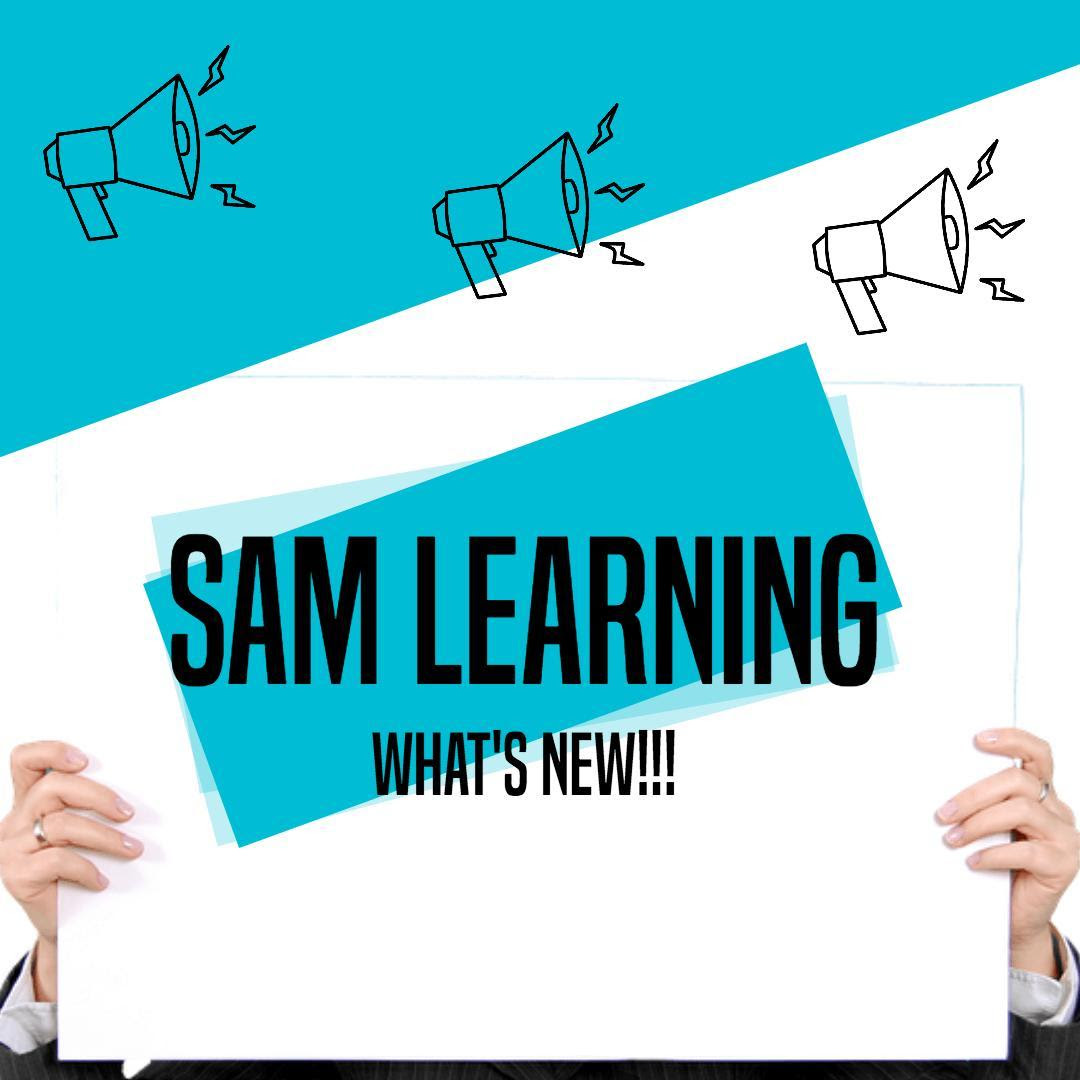 NEW CONTENT AND ACTIVITIES
At the beginning of the 2017/18 academic year, we launched new activities and updated menus across the curriculum. Each month our content team publishes new activities and is busy developing content for the following month.
SAM Learning has published the following activities over the past month:
50 Share+ activities in Science, Religious Studies, Geography, Music and History

Our first 8 exclusive higher- and lower-ability exam papers, available to TI customers only

1 revision-style activity in English Literature

2 exam papers in GCSE Geography
SAM Learning has the following GCSE activities in production for publication in March and April:
COMING IN MARCH 2018…
6 split-level exam papers with exclusive higher- and lower-ability content for TI customers

1 Geography exam paper

2 revision-style Art and Design activities

1 revision-style Computer Science activity
COMING IN APRIL 2018…
6 split-level exam papers with exclusive higher- and lower-ability content for TI customers

6 revision-style activities across English Literature, modern foreign languages and Art & Design
SHARE NEWS
5,000 teacher-created 

activities

 hav

e been published in Share since the launch

225 teachers across 88 schools have published 5 or more activities and been rewarded with Amazon vouchers
If you would like to know more about our publishing programme and what's coming soon, please get in touch 
via email
 and we will be happy to give you updates specific to your school or subject.
Lists of our 
existing content
 can be downloaded from the 'download' section on the top right-hand corner after logging in to your teacher account on SAM Learning. This gives visibility of all the activities you and your students can access, including exam board alignments.

TOP 5 HIGH-USING SCHOOLS THIS YEAR
Essa Academy – 39,253 hours
Worthing High School – 36,353 hours
Eastbury Comprehensive School – 31,570 hours
Gable Hall School – 26,969 hours
Judgemeadow Community College – 25,714 hours
TOP 5 HIGH-USING TI SCHOOLS THIS YEAR
Essa Academy – 39,253 hours
Worthing High School – 36,353 hours
Eastbury Comprehensive School – 31,570 hours
The Wavell School – 22,044 hours
Sir John Leman High School – 20,318 hours
TOP 5 SHARE CONTRIBUTORS THIS YEAR
Adam Lewis, City of Peterborough Academy – 145 activities
Paula Bee, Kirk Hallam Community Academy – 46 activities
Leanne Parker, Stockport School – 44 activities
Adam Threadingham, Miltoncross School – 30 activities
Carl Andrew, Rivington and Blackrod High School – 30 activities
GDPR COMMUNICATIONS
In regards to GDPR, we are currently working with a number of third-party organisations to ensure our continued compliance in all areas of data, ICO and GDPR.
We are writing to all of our existing subscribers and will update our website, terms and conditions and privacy statement to reflect our policies and procedures.
A letter will be issued to all subscribers prior to the end of March 2018.

REPORTS
We have a wide variety of reports from set tasks to usage. Please access these on the 'Reports' section of the task bar. Analyse your data using our advanced filters, including date range, subject, year groups and disadvantaged groups.
PASSWORD RESETS
Students passwords can be reset under the 'Learners' section within both admin and teacher accounts.
DATA UPLOADS
SIMS users can use 
this link
 to set up SIMS sync for your school.
TOP TIP: If the admin password that is linked to SIMS in the data exporter is reset, please ensure you update the data exporter with the new password. If the password is not updated, the SIMS Sync will stop working.
For manual uploads, please log in into SAM Learning as an admin user, select Profile > Annual Set-Up Of Your Learners and select 'Export Student Data from other school management software'.
Follow the instructions provided and upload the data in the upload section on the 'Annual Set-Up Of Your Learners' page.
If you have any questions about data upload, please don't hesitate to contact us via telephone or email. We will connect you to our data manager Alex Owers, who can also be contacted on
aowers@samlearning.com
LEARNER AVATARS – CHANGING GENDER
Learners can change the gender of their avatars once they have completed the current 'SAM World' location. Once the wardrobe icon appears (see below), learners simply click on the icon and choose the 'skin' option to access the gender options for their avatar. Please bear in mind that changing the gender will cause any wardrobe items collected to be lost.
Some More News…
100% customer service rating, 3 weeks in a row

'Brilliant service and product … which is why I am still with you after more than 20 years!' – St Anthony's Academy
'My question was answered and I know what I need to do to solve the problem.' – Winterhill School
'My query was responded to promptly and the problem was resolved. Thank you.' – Paget High School

Launch of Live Chat for teachers and social media support – check it out!
Posters will be sent by post during the holidays to all our customers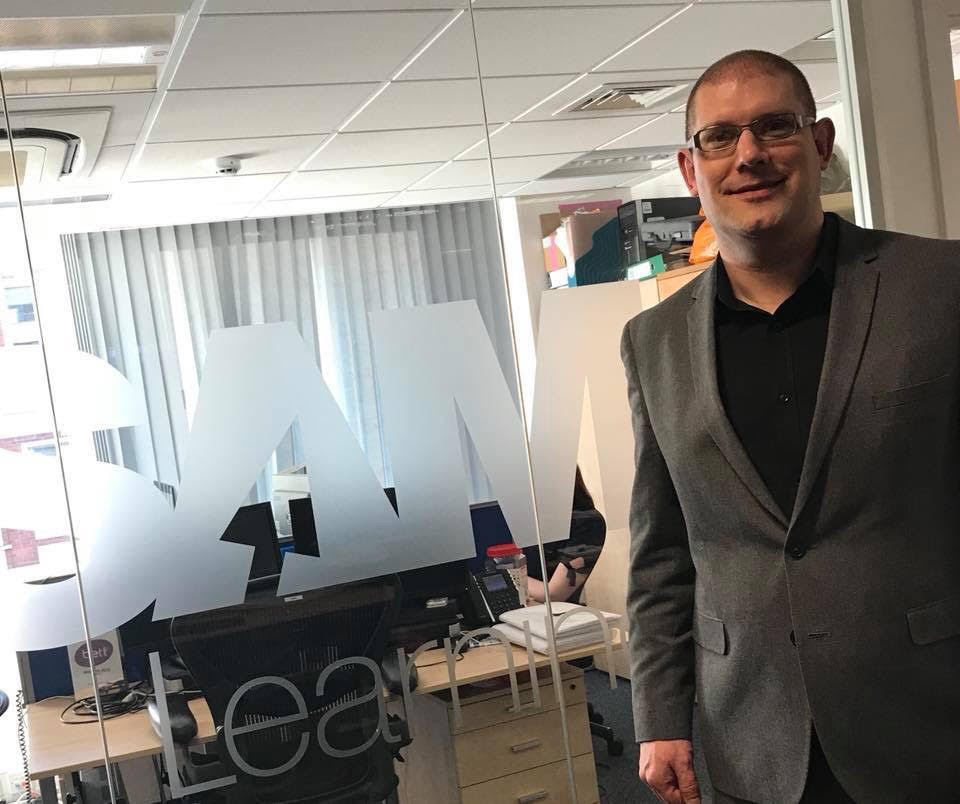 Managing Director Matt Stringer is currently completing an exciting roadshow where he is visiting all SAM Learning subscribers in the UK to introduce himself and thank them personally for their continued support and custom. During his visit, Matt will provide schools with exclusive SAM Learning gifts for both staff and students, as well as talking them through how SAM Learning can add optimum value to the school, aligning it with the school's development plan and internal strategies. That way, schools are guaranteed to get the most value from our product and services. Matt will 100% ensure that SAM Learning is a huge asset in the school.
If you feel that SAM Learning is not adding optimum value to your school for any reason then Matt will rectify this immediately for you. No matter what your doubts are with SAM Learning, no matter how big or small, this will be resolved. Matt has visited over 50 secondary schools so far since 1 January 2018 and is delighted with the feedback received to date and most importantly with the impact SAM Learning is clearly having in schools.
If you would like to meet Matt at your school or over the telephone, please call 0207 025 0621.
Thank you for reading. More news and updates to follow soon…