EXAMS ARE AROUND THE CORNER…
SAM Learning has activities in over 27 subjects available and over 70,000 questions. We upload new activities every month to help students revise and prepare for their upcoming exams.
To access all our exam-style activities, simply select 'Activities' and tick the 'Exam Paper' filter in the top right corner. Once the filter has been applied, select 'GCSE' to access all exam papers for this key stage. You can then navigate to your exam board to find relevant activities. The subject folders that appear will only contain exam papers. If you wish to attempt other types of activity, clear the filter.
GDPR UPDATE
SAM Learning has been busy making final preparations for the GDPR coming into force on 25 May 2018.
Our updated Privacy Policy is now live on the website. All users will be notified by a pop-up the next time they log in to SAM Learning and asked to confirm that they have read, understood and accepted the new policy.
All marketing contacts have been sent an opt-in email, inviting them to remain on our database and continue to receive SAM Learning news, updates and offers.
We have received some great feedback from schools about the clarity of our Legal Compliance Documentation. A hard copy has been posted to every SAM Learning subscriber. It is also available on our website and on request from Customer Support.
Our company approach to GDPR is to operate to the very highest of standards and to adopt and maintain a best-practice methodology.
For any further information, please contact our Data Protection Officer Nick Marr:

FIVE GREAT REASONS TO USE SAM LEARNING
FOR TARGETED INTERVENTION
Facilitate targeted intervention within identified groups or at individual student level via our Differentiation solution
Track and monitor the progress of your disadvantaged students real time and progress over time
Access levelled content specific to your school's intervention strategy including exclusive content
Access specific activities designed for higher- and lower-ability students
Set tasks including exclusive intervention assignments, revision activities and exam practice to your students within seconds
AUDIO CONTENT IN ACTIVITY BUILDER
Not only can teachers create their own, tailored activities using our Activity Builder tool, but audio can be added to these activities to add enrichment and aid preparation for speaking and listening exams. Follow the simple steps below:
Step 1 – Select Create Activity on the Home page
Step 2 – Name the activity and save it
Step 3 – Click on New Screen and select the type of question
Step 4 – Add your question and possible answers
Step 5 – Select the audio icon from the tool bar
Step 5 – Select 'Upload Audio' and find the appropriate file
Step 6 – Once selected, attach the audio file and you can proceed to the next question
If you wish to record your own audio files, this must be done using a recording app and uploaded to a computer or laptop before creating your activity.
CUSTOMER FEEDBACK AND ENGAGEMENT IDEAS
Honiton Community College: Andy Holt says that what he loves about SAM Learning is the ease of navigation, and the speed and efficiency of setting tasks.
Nishkam School: Tom Cragg has told us that he drives staff and student engagement by awarding a SAM Learning Champion and celebrating SAM success in school with a roll of honour. He also uses screens around the school to display success on SAM Learning and make announcements to staff and students.
Thornleigh Salesian School: SAM Learning has improved student confidence in lessons and student outcomes. They are also very happy with the Targeted Intervention programme.
Lincoln Christ Hospital School: A shout out to Leah Sellars! Since taking on the role of school SAMCO, usage has improved from 3,258 hours (LYTD) to 20,861 hours (YTD) and average hours per student is now 20.47!
Soar Valley College: Wayne Ridgeway has found our regular optimisation meetings 'massively helpful'. School usage figures for this year are now 23,521 hours (YTD) compared to 13,143 last year. Average hours per student is now 17.53.
DIRECTOR OF CUSTOMER EXPERIENCE
Stephanie King is our Director of Customer Experience. Her job role includes communicating with subscribers of SAM Learning through Optimisation Meetings to ensure SAM Learning is providing huge value to all schools and that every penny of their investment is being achieved.
Send us your feedback on how you are using SAM Learning at your school.
Phone: 02070250616
VIP MEETING WITH MANAGING DIRECTOR OF SAM LEARNING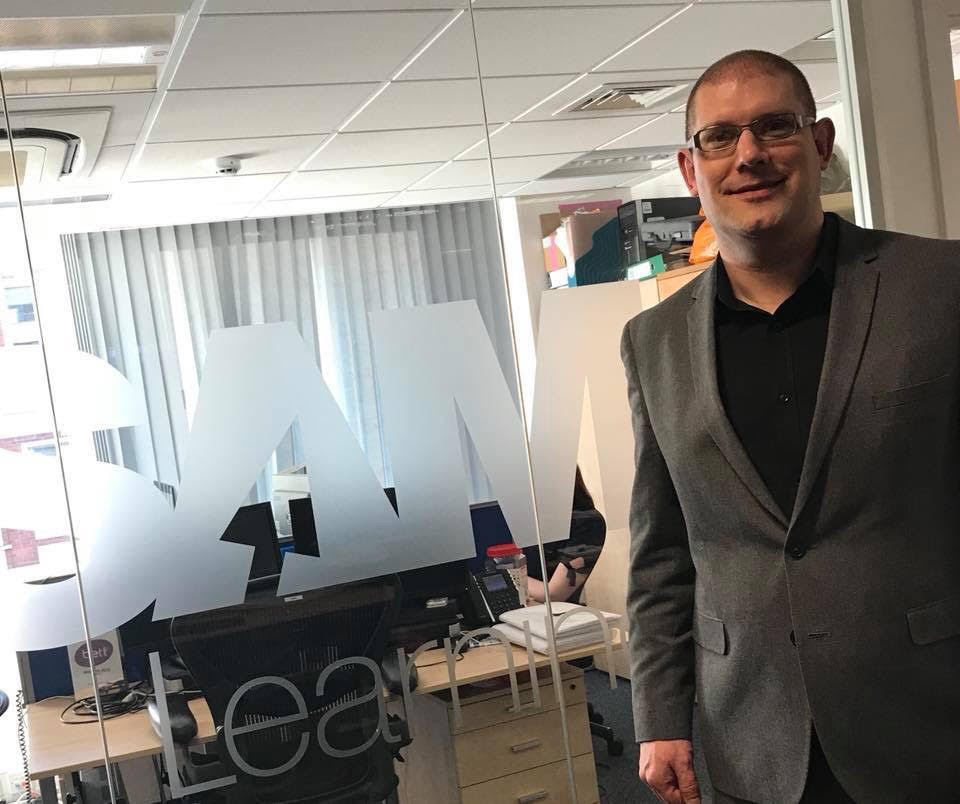 Managing Director Matt Stringer is currently completing an exciting roadshow where he is visiting all SAM Learning subscribers in the UK to introduce himself and thank them personally for their continued support and custom. During his visit, Matt will provide schools with exclusive SAM Learning gifts for both staff and students, as well as talking them through how SAM Learning can add optimum value to the school, aligning it with the school's development plan and internal strategies. That way, schools are guaranteed to get the most value from our product and services. Matt will 100% ensure that SAM Learning is a huge asset in the school.
If you feel that SAM Learning is not adding optimum value to your school for any reason then Matt will rectify this immediately for you. No matter what your doubts are with SAM Learning, no matter how big or small, this will be resolved. Matt has visited over 90 secondary schools so far since 1 January 2018 and is delighted with the feedback received to date and most importantly with the impact SAM Learning is clearly having in schools.
If you would like to meet Matt at your school or over the telephone, please call 0207 025 0621.