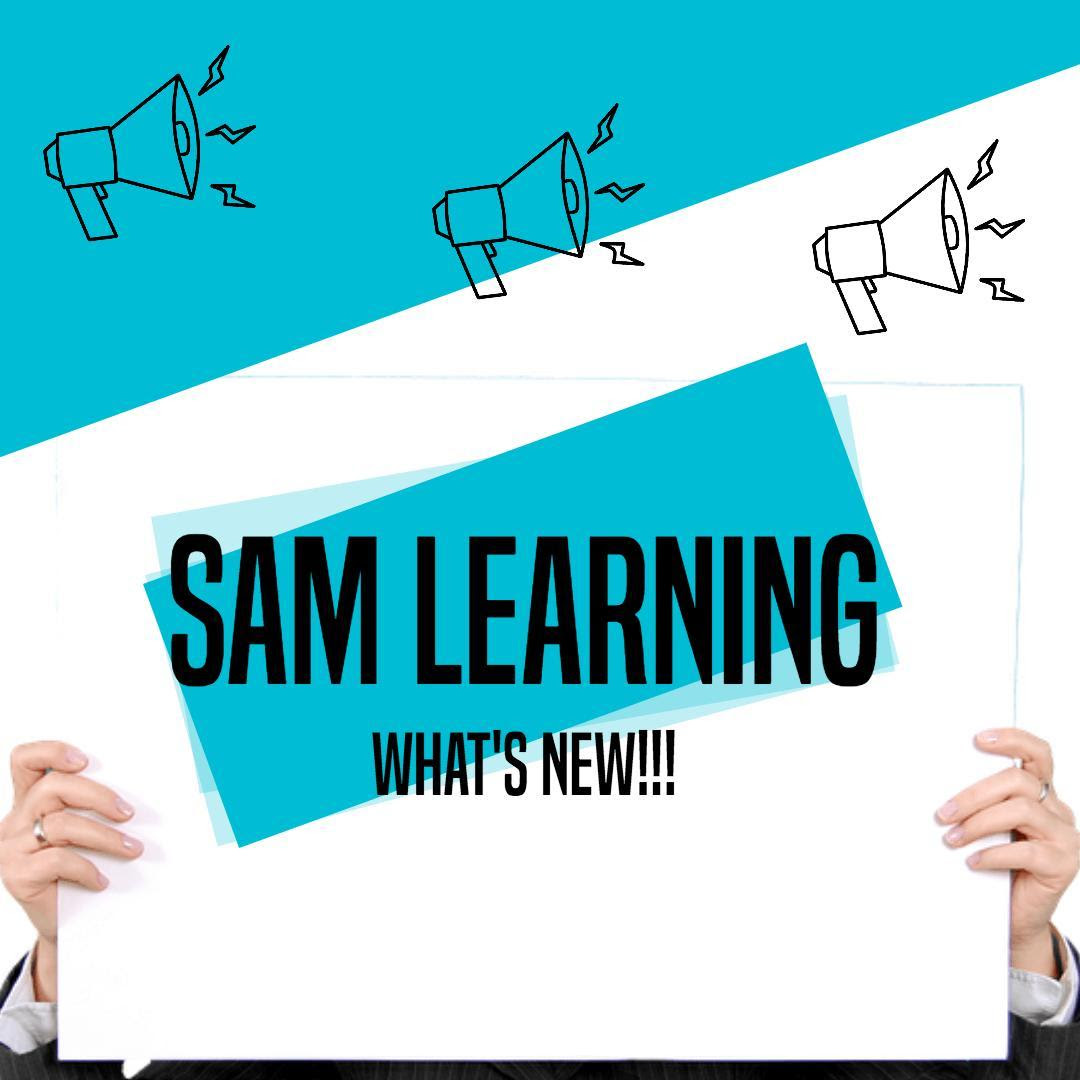 NEW CONTENT AND ACTIVITIES
Every month our content team publishes new activities and is busy developing content for the following month.
SAM Learning has published the following activities over the Easter Break:
50 Share+ activities in GCSE Business, PE, DT, RS, German and Citizenship; and KS3 History, Science and Maths

7 exam papers with exclusive Higher and Lower content available to TI customers only

2 revision-style activities in English Literature

2 revision-style activities in Art & Design

3 exam papers in GCSE Geography
SAM Learning has the following GCSE activities in the pipeline to be published:
COMING IN MAY 2018…
5 exam papers with exclusive Higher and Lower content available to TI customers only

2 revision-style activities in English Literature

1 revision-style activity in Art & Design

2 exam papers in Geography
​
COMING IN JUNE 2018…
5 exam papers with exclusive Higher and Lower content available to TI customers only in Science, Computer Science and History

3 revision-style activities in French and German

2 exam papers in Geography
SHARE NEWS
More than 5,200 Share activities have been published in Share since the launch.
The 'Get to 5' campaign is running throughout April, with a £40 Amazon voucher available for any teachers publishing their 5th activity before the end of the month.
If you would like to know more about our publishing programme and what's coming soon, please get in touch 
via email
 and we will be happy to give you updates specific to your school or subject.
Lists of our 
existing content
 can be downloaded from the 'download' section on the top right-hand corner after logging in to your teacher account on SAM Learning. This gives visibility of all the activities you and your students can access, including exam board alignments.
DIRECTOR OF CUSTOMER EXPERIENCE
Stephanie King is our Director of Customer Experience. Her job role includes communicating with subscribers of SAM Learning through Optimisation Meetings to ensure SAM Learning is providing huge value to all schools and that every penny of their investment is being achieved.
Our goal is to ensure that our schools are absolutely delighted with SAM Learning and that it contributes strongly to the improvement in student grades and whole school progress.

SAM LEARNING TOP 5 HIGH-USING SCHOOLS THIS YEAR
Essa Academy – 39252.90 hours
Worthing High School – 36353.03 hours
Eastbury Comprehensive School – 31569.87 hours
Gable Hall School – 26969.03 hours
Judgemeadow Community College – 25714.13 hours
SAM LEARNING TOP 5 HIGH-USING TI SCHOOLS IN MARCH
Twickenham Academy – 7,122 hours
The West Grantham Academy St Hugh's – 4,726 hours
Martin High School – 3,455 hours
Stoke Park School & Community Technology College – 3,159 hours
The Bishops' Blue Coat CE High School – 2,816 hours
TOP 5 SCHOOLS WITH HIGHEST AVERAGE STUDENT HOURS
Essa Academy – 49.4 hours
Whittington Green – 49 hours
Corby Technical School – 47.2 hours
Spalding Academy – 44.8 hours
Kesteven and Sleaford High School Selective Academy – 39.9 hours
TOP 5 SCHOOLS WITH TEACHERS WINNING SHARE PRIZES
Miltoncross School
Rivington and Blackrod High School
City of Peterborough Academy
Kirk Hallam Community Academy
Beckfoot Upper Heaton & Queen Elizabeth Grammar School

NEW POWER GROUP INITIATIVE LAUNCHING IN MAY
The objective of the Power Group is to assist SAM Learning in becoming the market leader for school intervention solutions. Through facilitated group telephone meetings and structured agendas, it will create the ideal forum for the leadership team here at SAM Learning to listen, learn and take on board your views, comments and feedback. Following your input, we will then be able to create a roadmap for SAM Learning designed around the identified areas, and develop affordable solutions that will add the highest level of value to secondary schools and colleges.
Our Managing Director Matt Stringer is personally inviting senior school leaders to join the Power Group during his roadshow visits. The first group meeting will take place at the beginning of May. For more information about the Power Group or if you are a senior leader who would be interest in getting involved, please contact support@samlearning.com
The new EU Data Protection Regulation (GDPR) comes into force on 25 May 2018. It will impact every organisation which holds or processes personal data. We are updating all our privacy policies and practices in line with the new data regulations. Changes include:
Clarity on what data we have, how we use it, why we need it and who has access to it
Updates to the choices you have over how we use your data
New details of who to contact if you have any concerns
We have written to all of our existing subscribers over the Easter Break with preliminary information. This will be followed by a more detailed and official pack in April. We will also update our website with the new policy statements.
SAM Learning is committed to high standards of information security and privacy. We will comply with all applicable new regulations when they take effect in May 2018. For further information, please contact our Data Protection Officer Nick Marr: 
nmarr@samlearning.com

REPORTS
We have a wide variety of reports from set tasks to usage. Please access these on the 'Reports' section of the task bar. Analyse your data using our advanced filters, including date range, subject, year groups and disadvantaged groups.
PASSWORD RESETS
Teacher passwords can be reset by the admin user at the school or by contacting us on 
support@samlearning.com
. St
udents passwords can be reset under the 'Learners' section within both admin and teacher accounts.
DATA UPLOADS
SIMS users can use 
this link
 to set up SIMS sync for your school.
TOP TIP: If the admin password that is linked to SIMS in the data exporter is reset, please ensure you update the data exporter with the new password. If the password is not updated, the SIMS Sync will stop working.
For manual uploads, please log in into SAM Learning as an admin user, select Profile > Annual Set-Up Of Your Learners and select 'Export Student Data from other school management software'.
Follow the instructions provided and upload the data in the upload section on the 'Annual Set-Up Of Your Learners' page.
If you have any questions about data upload, please don't hesitate to contact us via telephone or email. We will connect you to our data manager Alex Owers, who can also be contacted on 
aowers@samlearning.com
ACTIVITY BUILDER
Teachers have the ability to create their own content. They can access the Activity Builder tool by selecting 'Create Activity' on the platform home page. Add a variety of features to your activity, including audio files, embedded YouTube videos, images and much more… For teachers using Share to make their work available to other SAM Learning schools, a reward scheme is in place with lots of opportunities to earn Amazon vouchers.
Some More News…
100% Customer Service Rating

'Service was excellent. I was kept up to date by email of the process status. The whole process took less that 1 day to carry out and we were informed by email when the requested action was completed. Thank you.' – Marriotts School
'I had a quick acknowledgement of the issue and a request for data files. This led to agreement that there was an issue which was promptly resolved. This was high quality support.' – The Ferrers School
'Very good training by Nick which was useful to new staff. Many aspects of SAM Learning that existing users staff were not aware of.' – The Compton School

Launch of Live Chat for teachers and social media support – check it out!
Posters for 300 schools have been sent out over the Easter Break; another 300 will be sent out by the end of this week.
SAM LEARNING ROADSHOW
WITH MATT STRINGER, MANAGING DIRECTOR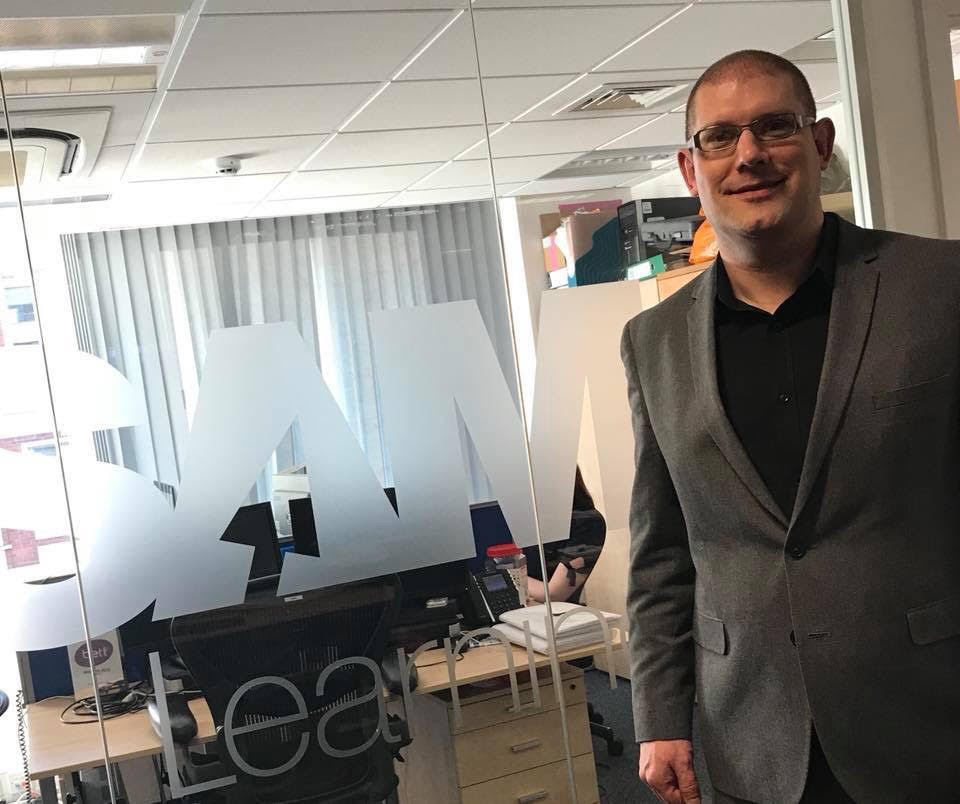 Managing Director Matt Stringer is currently completing an exciting roadshow where he is visiting all SAM Learning subscribers in the UK to introduce himself and thank them personally for their continued support and custom. During his visit, Matt will provide schools with exclusive SAM Learning gifts for both staff and students, as well as talking them through how SAM Learning can add optimum value to the school, aligning it with the school's development plan and internal strategies. That way, schools are guaranteed to get the most value from our product and services. Matt will 100% ensure that SAM Learning is a huge asset in the school.
If you feel that SAM Learning is not adding optimum value to your school for any reason then Matt will rectify this immediately for you. No matter what your doubts are with SAM Learning, no matter how big or small, this will be resolved. Matt has visited over 50 secondary schools so far since 1 January 2018 and is delighted with the feedback received to date and most importantly with the impact SAM Learning is clearly having in schools.
If you would like to meet Matt at your school or over the telephone, please call 0207 025 0621.
Below are a small selection of pictures of Matt's recent visits and the impact of SAM Learning within those schools.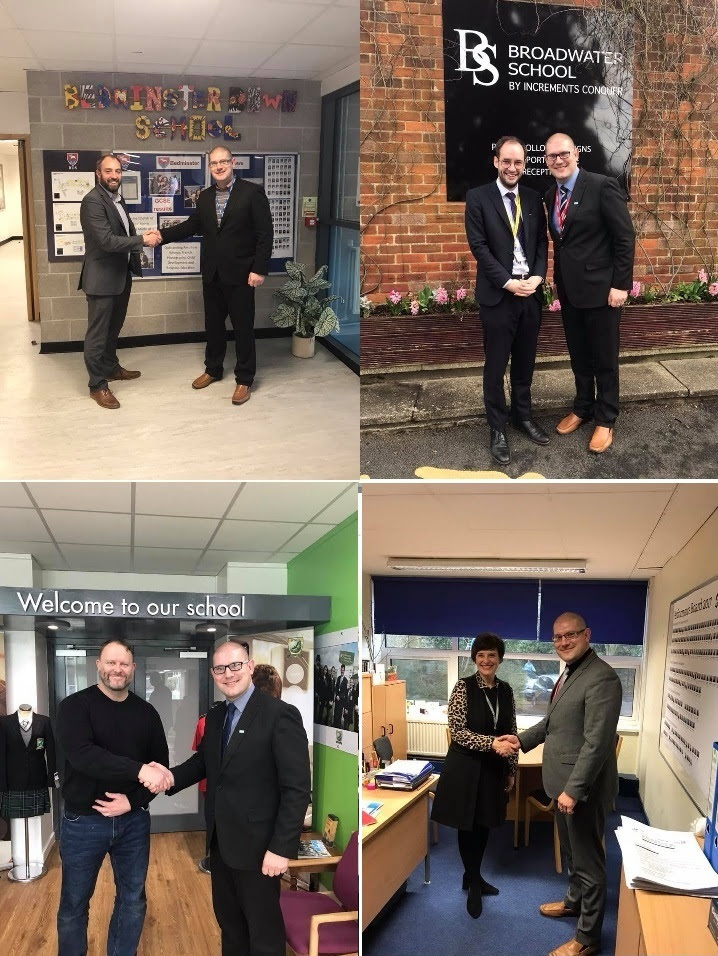 Thank you for reading. More news and updates to follow soon…